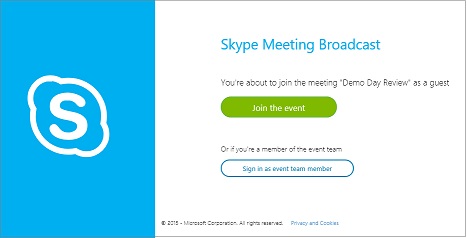 Skype Meeting Broadcast. What? not heard of it. Ah its Skype for sharing meetings to more than 250 viewers up to 10,000 within your company or customers. Oh 10.000 people how much will that cost to stream.
If you are subscribed already using Microsoft business or enterprise this is available to you now. If not, an MS enterprise server license will cost the tiny sum a month. So, if you are thinking of doing a live internal communications update or a customer external Webinar and want to keep it to your brand and server system you have a great interactive solution at your fingertips.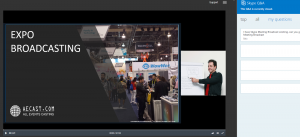 You may be asking though surely the output format is PPT and a tiny video in slide sharing mode and what if I want to show a team of presenters on stage. My webcam and sound will not work well.
What if I say you can have a full stage of presenters with audience, any size of video with PPT slides or blended slides, images and text, add in additional items like videos, images, text, breaking away from those standard (hmm boring) PPT slides, have your online viewers interact with questions and measure their engagement all through SMB.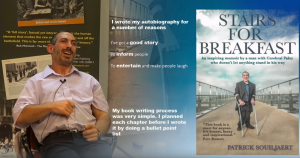 Would you believe me?
Skype meeting broadcast format, if you have used already normally consist of the PPT and to the right a small video or options to show full screen PowerPoint or the video. However its not a fantastic format.
Good news you don't have to use the standard format. With a sprinkle of fairy dust you can have video from multiple cameras, mix it all up with PowerPoint, add videos, multiple presenters local and remote, include polling and feeback, basically any format and push it into Skype Meeting Broadcast.
Most of all make the broadcast interesting and engaging for the audience
Maybe it's time to start a dialog to discuss further
Great uses of Skype Meeting Broadcast are:-
All Employee Meetings / Town Halls
Knowledge sharing sessions and business forums
Product and Service launches to your customers
https://aecast.com/wp-content/uploads/2014/08/smb-s.jpg
238
467
Ian Cook
http://aecast.com/wp-content/uploads/2017/10/aecast-logo-whiteall-300x74.png
Ian Cook
2018-05-13 13:08:11
2022-01-20 01:41:58
Do you SMB?