On the 16th & 17th May 2018 we Broadcasted Live from the


@Excel London interviewing 14 speakers from the show over two days.
VIDEO: Bogdan Mihalache Marketing Executive @The Business Show discusses the 39th show opening.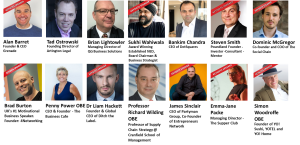 VIDEO: Interview with Dominic McGregor @ The Business Show 16th May 2018 Discussing the full spectrum of running a business in the current world touching on his own personal issues experienced.