On the 16th & 17th May 2018 we Broadcasted Live from the


@Excel London interviewing 14 speakers from the show over two days.
VIDEO: Bogdan Mihalache Marketing Executive @The Business Show discusses the 39th show opening.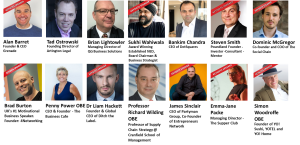 VIDEO: Interview – Simon Woodroffe talks to us about how he got his YO! and we find out that you don't have to be young to become an Entrepreneur and find that spark moment to change your life.